UPDATE: 15/5/2020.
The Adelaide episodes are almost finished, and most have been submitted to the stations for preview. – Shoots in Sydney and Melbourne are postponed until October / November 2020. See the calendar and links below for updated info.
I apologise for the uncertainty, and for my problems with Depression.
Thank you to those who expressed concern for my health, this was most appreciated.
Michael Costello, Producer.
---
Our 2020 Adelaide series will air from Late May on C31 Melbourne and 44 Adelaide.  Please stay tuned for further details of time slots in the near future.
44 Adelaide – Friday 6:30pm ACST (7:00pm AEST) until June 12th
C31 Melbourne – Monday 5:30pm AEST until June 15th
Episodes will be available above as they are released on YouTube
---
Our 2020 Sydney and Melbourne series shoots have been postponed until October / November, due to "Coronavirus Panic".  These episodes will now air on Aurora TV on Foxtel (Channel 173), and will be available nationally.
---
Inline Plus – Program Calendar
See what Inline Plus episodes are airing, and where, on this calendar!

---
Our 7 episode "magazine style" series was aired on Community TV in Australia & New Zealand in 2008 (or 2010 in the case of Perth viewers).
---
Follow Us Online!
To be kept informed of what we are doing, and what will be airing, keep an eye on this website, and follow our Twitter and Facebook pages. Shows will also be posted to YouTube for online viewing, so subscribe to us there to be alerted when a new video is posted!
---
A special one hour program, featuring the best stories from the 2008 series.  Airing soon on Community TV, this time in Widescreen & Digital!
Click above for further information about this show
---
---
Help Save Community TV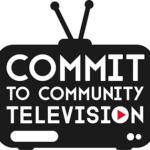 Because of the governments decision to deny Community Television the spectrum to broadcast on after June 2020 the ability for people to see our programs is seriously in danger.  We have been surviving on various "short term extensions" since December 2015.  So, please consider sending a letter to the Communications Minister in support of Community TV.