UPDATE: 26/10/2020.
The Adelaide episodes were shot in 2019, and aired over May & June 2020.
With regret, I advise that "Inline Plus" is over.  The delays caused by the travel restrictions and border closures, coupled with my new illness have made it very difficult to do any further programs.
Unfortunately, I am no longer on good terms with "Bayside Blades".  As they seem to sponsor just about everything in skating in Melbourne, coupled with a desire to "stay away" from any of them, makes it very hard to do anything at all in that City.  The situation is all my fault.  This "feud" has resulted in so many problems.  I used to volunteer for Skate Victoria Speed Branch, but I was forced to resign over the situation above.  I miss working with the speed skaters heaps.
Anyway, the emotional toll of all this has made it impossible to continue.  I am sorry that I feel I can't go ahead.  Skating groups of all kinds deserve to have their own show, but it has become obvious that I am not the right person to produce it.  If anyone wants to produce programs for the skating community, please feel free to contact C31 Melbourne and 44 Adelaide while they are still around.
As for me, it is unlikely I will produce anything for broadcast again.  So it is goodbye from me.  Best wishes to skating groups of all kinds, and thanks for "trying" to work with me.
It is time for me to fade off into the background of skating now.  I don't know when I will start skating myself again, but hopefully it will be soon.
Goodbye
Michael Costello
Former Producer, "Inline Plus".
---
Our 2020 Adelaide series will air from Late May on C31 Melbourne and 44 Adelaide.
44 Adelaide – Friday 6:30pm ACST (7:00pm AEST) until June 12th, 2020
C31 Melbourne – Monday 5:30pm AEST until June 15th, 2020
Episodes will be available above as they are released on YouTube
---
Sydney/Melbourne Series (2020)
Due to a lack of interest from the skating community,
and travel restrictions, the Sydney / Melbourne episodes have been cancelled.  No further episodes of the show will be produced.
---
Our 7 episode "magazine style" series was aired on Community TV in Australia & New Zealand in 2008 (or 2010 in the case of Perth viewers).
---
Follow Us Online!
To be kept informed of what we are doing, and what will be airing, keep an eye on this website, and follow our Twitter and Facebook pages. Shows will also be posted to YouTube for online viewing, so subscribe to us there to be alerted when a new video is posted!
---
A special one hour program, featuring the best stories from the 2008 series.  Airing soon on Community TV, this time in Widescreen & Digital!
Click above for further information about this show
---
---
Help Save Community TV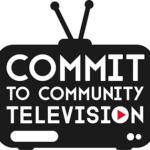 Because of the governments decision to deny Community Television the spectrum to broadcast on after June 2021 the ability for people to see our programs is seriously in danger.  We have been surviving on various "short term extensions" since December 2015.  So, please consider sending a letter to the Communications Minister in support of Community TV.